Hi 👋 I'm Abhijit,
I have 5 years of professional experience, and even more personally.
I have worked in Game Development, Simulations, AR & VR in both personal & professional capacities.
Then I moved onto Web Development, where I have used countless frameworks in the front end, and even worked on Server side.
I have won awards for each of field I worked on, and unlike a jack of all trades, I mastered each skill.
Also, I can Touch Type at 72 words per minute! 😅
---
If you're a someone, just starting out in the industry or looking to better yourself or trying to find your way in life.
Trying to figure out how to get started, or trying to keep up with the ever changing tech scene. Wanting to start earning top dollars remotely, or climb that corporate ladder, or even open up your own shop.
You have come to the right place!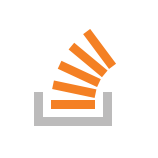 My mission is to help you
1. Get Started
I know how daunting it can be to get started. I was lost at some point too.
Given how incompetent teachers are, in guiding us. Having never dipped their feet in the professional world, no wonder people new to the tech world get lost.
One of my friend was given a graphics book written in C++ for making games, instead of something like Flash Professional. He ended up abandoning things along the way, because it was too much.
To make an application, it's no longer a requirement to learn 70 year old technologies like System 36, or DB2, or know laws of the universe before even writing your first line of code.
You no longer have to wander aimlessly before taking your first step, if you let me nudge you in the right direction.
2. Make Choices
Whether it's about choosing what's best for you in terms of stream in tech, to choosing the right tool for the right job.
No matter the choices, you'll find definitely find something here.
3. Master Coding
If you ever tried to solve Rubik's cube, you'll know that the first few times are the hardest. However once you learn the algorithms, solving it becomes easy.
From that point on, it's all about getting the timing down to under a minute.
Practice, does wonder with algorithms & programming has plenty of those!
4. Get Better
Together we will practice and better ourselves, so not only we do our best during the interview, but after getting that job as well.
Jobs go well beyond programming. Time & Team management, staying coordinated, Software Development life-cycle, are all part of the game.
Design Patterns & System Design come into picture for more experienced.
I will elaborate on each aspect in future.
5. Community
I used to hide the things I learnt from people near me, because I was afraid that it won't be special anymore, because lots of people are doing it.
But ever since I entered the professional world, I have done nothing but share.
Alas, it ends up no where. We don't always have people that can share our passion around us!
So I have decided to share whatever I learn on the internet. Hoping to find like minded people, maybe have someone listen for a change and learn from the community.
Subscribe if you haven't yet!
By becoming a member, you get access to lot more content than casual reader, and I will go above and beyond for paying subscribers!
Share this site with your friends if you like what what I have to offer.