This post is about Bull Sheep, a casual game prototype I made using a fantasy console PICO-8 and Lua, just for the sake of learning and fun.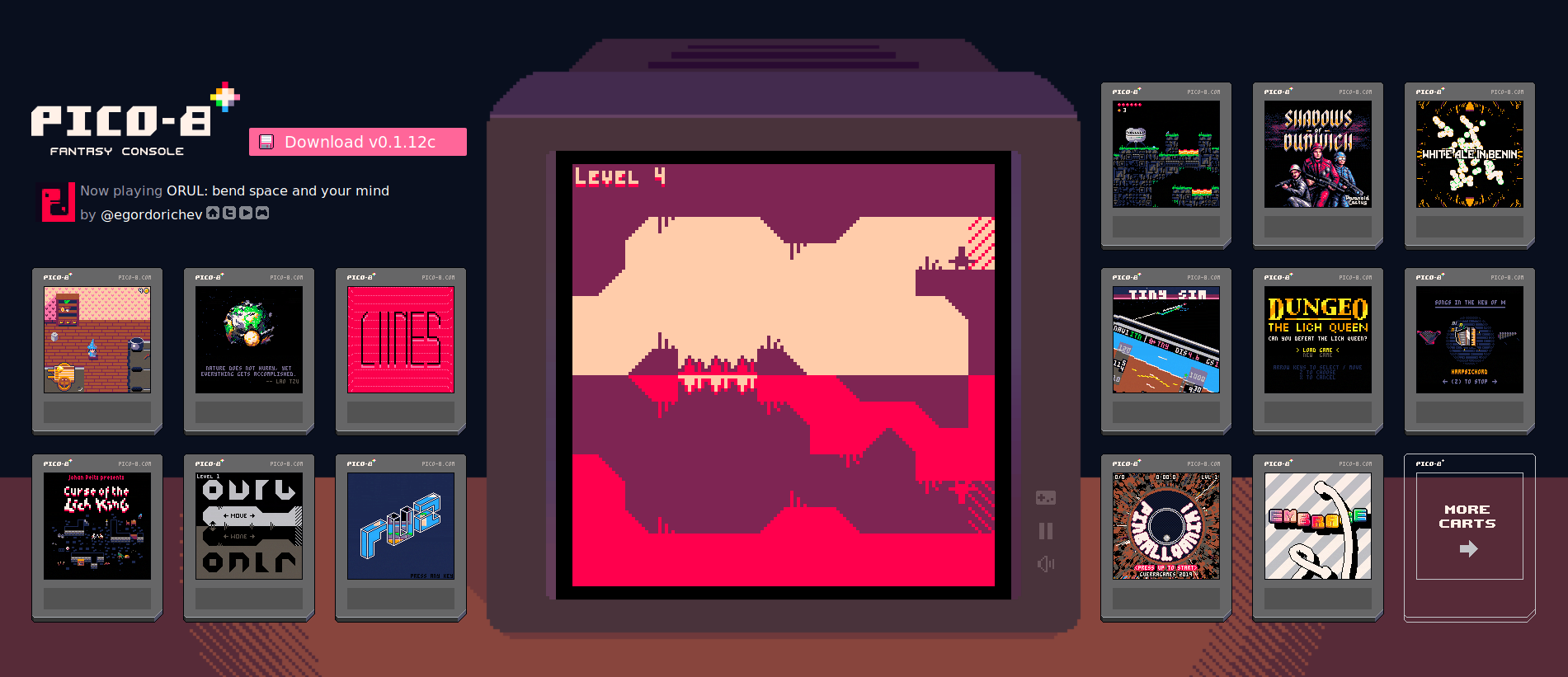 I like the simplicity of casual games, the brain dead approach to them is just so captivating. So I made one for the sake of it.
Disclaimer: This game is just a proof of concept, and not complete.
You can play it by scrolling down to Gameplay section below.
Goal: You just have to avoid getting hit by sheeps and try to stay alive as long as possible.
Gameplay
Controls
Arrow Keys to Move around and dodge sheeps. (D Pad on touch devices)
X to Play / Restart / Scare off sheeps.
Z to see bounding collision boxes. (O on touch devices)
N.B. Users with touch devices must use fullscreen mode, else the controls won't work!
You can play it inline, or play in my website here: Bull Sheep or at Lexaloffle's Site here: Bull Sheep.
Development
Source Code
For the people who like to get down to code, you can see the source for Bull Sheep directly in the browser.
See: Bull Sheep VSCode Online.
---
I would cover how to make PICO 8 games in my blog soon, as it is a vast topic and needs a series of posts to cover everything there is to know about it.
Basically it's a full fledged virtual mini console!
Where you can:
Play games made by others or the ones you made.
Modify the games as you have access to source code.
Create music and sound effect.
Create artwork, from limited palette.
Do animations.
Design level.
And even code, with Lua.
And in the end, you get the game cartridge, which fits entirely into a png. All the art, levels, characters, music, gameplay, animation, code, everything into one tiny png!
It's fascinating, and makes me wanna geek out!
Pico-8 Cartridge for Bull Sheep!
Inspiration
Ever since I saw 2048 in my college days, I hoped to make such a simple game with simple mechanics, no sound no fluff just pure brainless fun.
And my childhood memories included lots of games & animations
I took my inspiration from:
Conclusion
I wanted to have the shepherd move around, dodge roll, go and collect sheep wool by shearing sheeps.
The purpose of the game was supposed to be: To shear as many sheeps and then proceed to the next yard with more sheeps of varying colours and different farm animals with various powers and effects.
I have lots of ideas on how to make this into a full fledged game, however I won't be able to do it all by myself.
I can't possibly match the art style, quality and polish of the games produced by Juicy Beast Studio.
Execution matters as much as the Idea.
If you liked this, you might also like my other casual game:
---
It would be awesome, if someone finds this interesting and makes a bigger better playable version of it!
If you are interested, let me know in the comment below: